The goal was to propose a new frontpage for Fundação Oriente, having in mind who are the users and which info was more relevant for them to see. 
Fundação Oriente's institutional website it was from early 2010's and some web graphics were outdated. Also, some the links redirected to a look-alike website that belonged to the Fundação Oriente Museum, and that led the users to be confused about which website they were.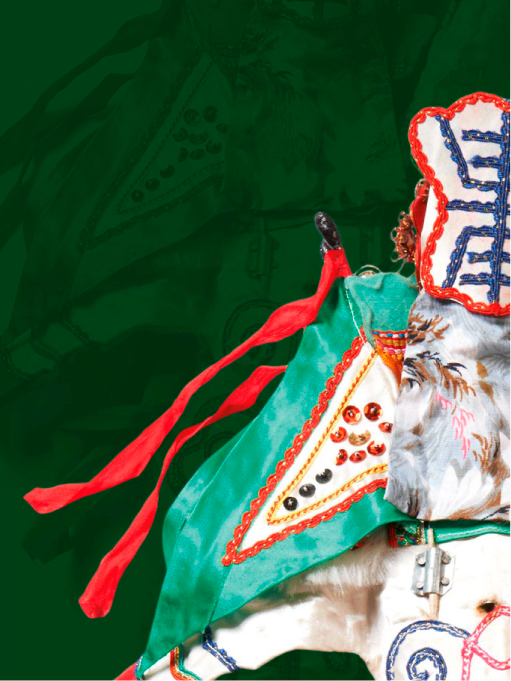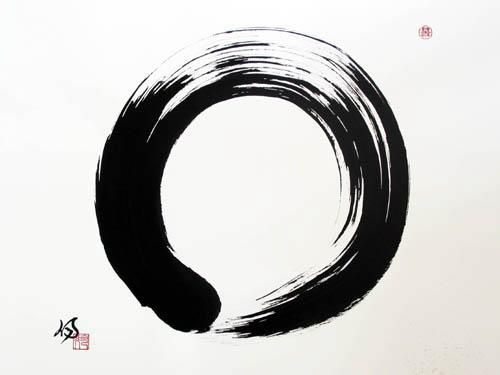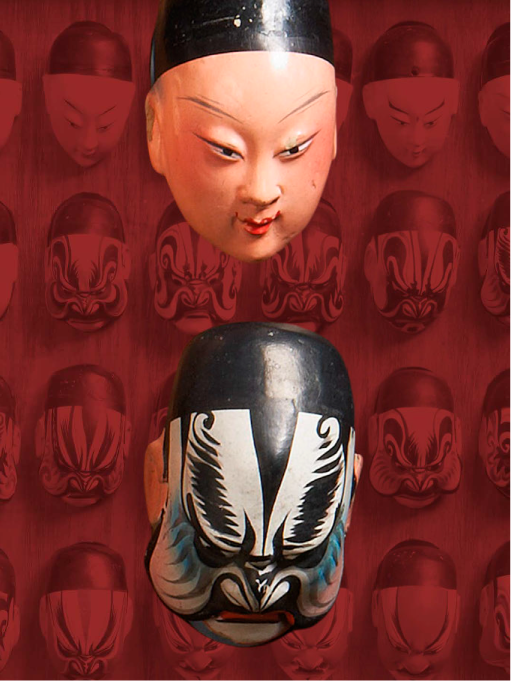 Understanding and gathering insights
First-things first: find out who visits the website. After using several research tools, from analytics to infographics about the profile of the museum visitors, we were able to draw two personas. We also did an heuristic evaluation of the current website in order to map out the mistakes we really needed to solve.
Second step was to rearrange the information: make it visible by mapping it in a sitemap and rearranging the menus (after card sorting test) led us to be able to create a new and improved menu.
First steps into wireframing for me, first on paper and next in lo-fi wireframes using Sketch. Later, we "dressed" it with a more actual fonts, new set of colors and hight impact photos.
​​​​​​​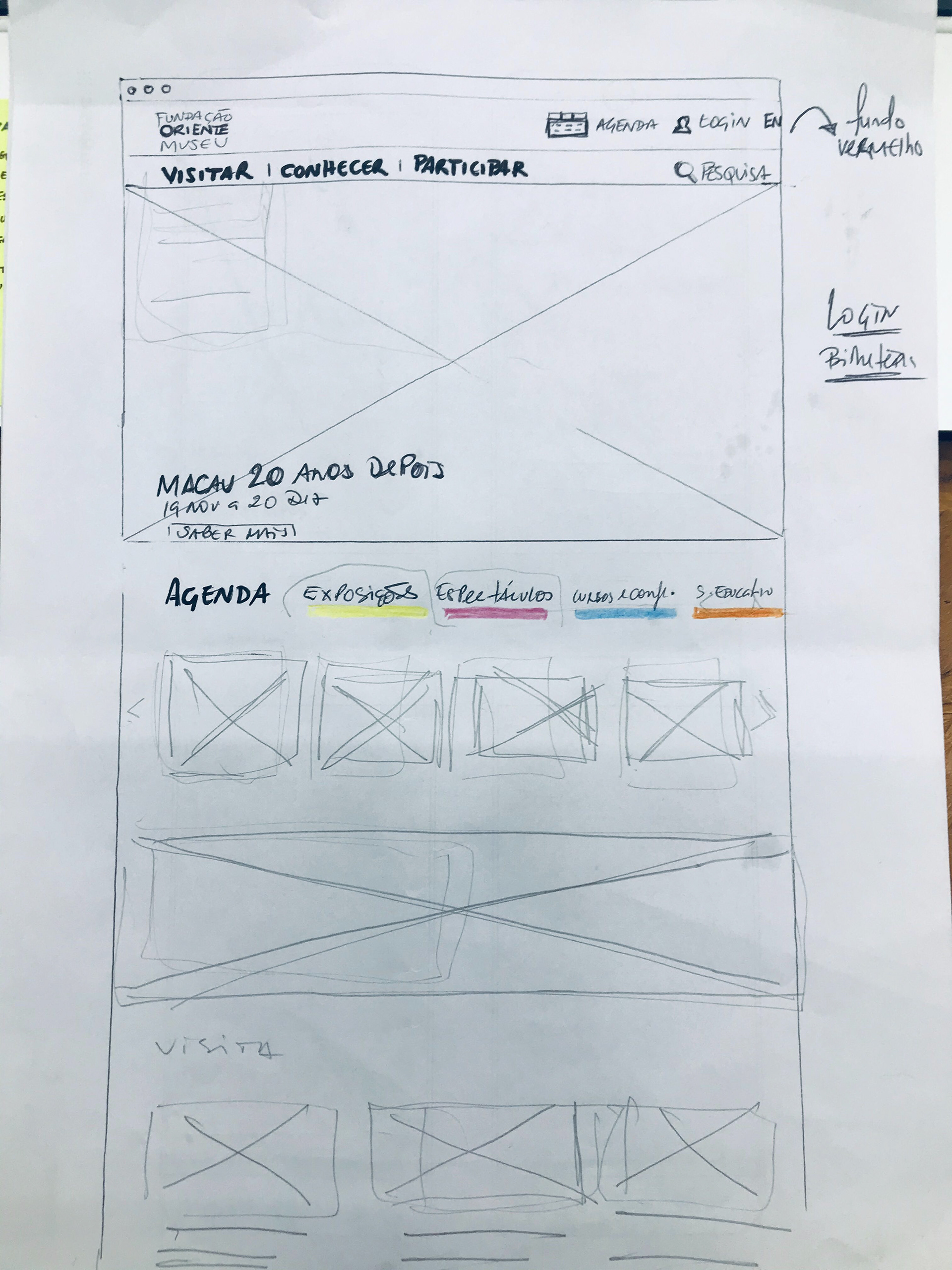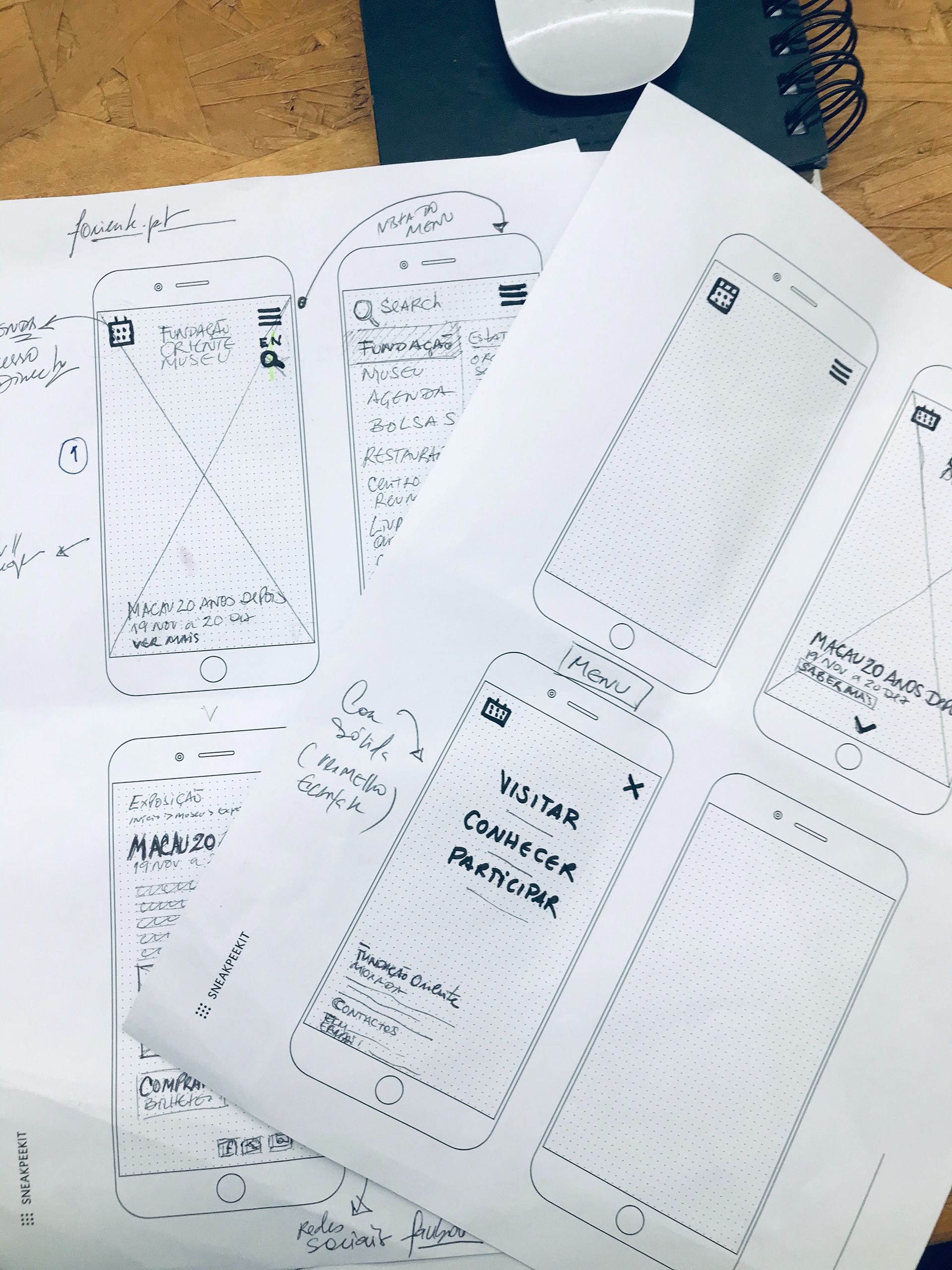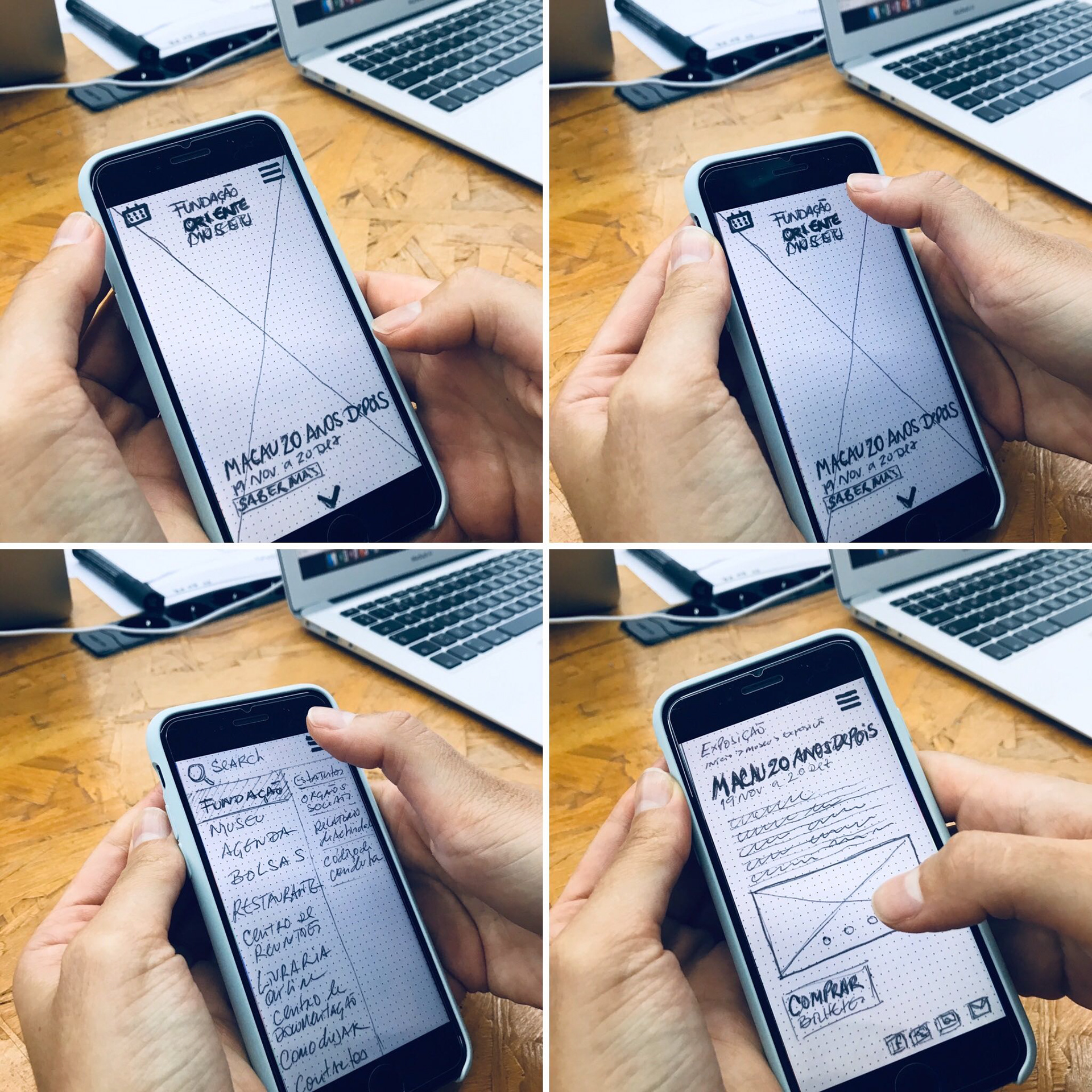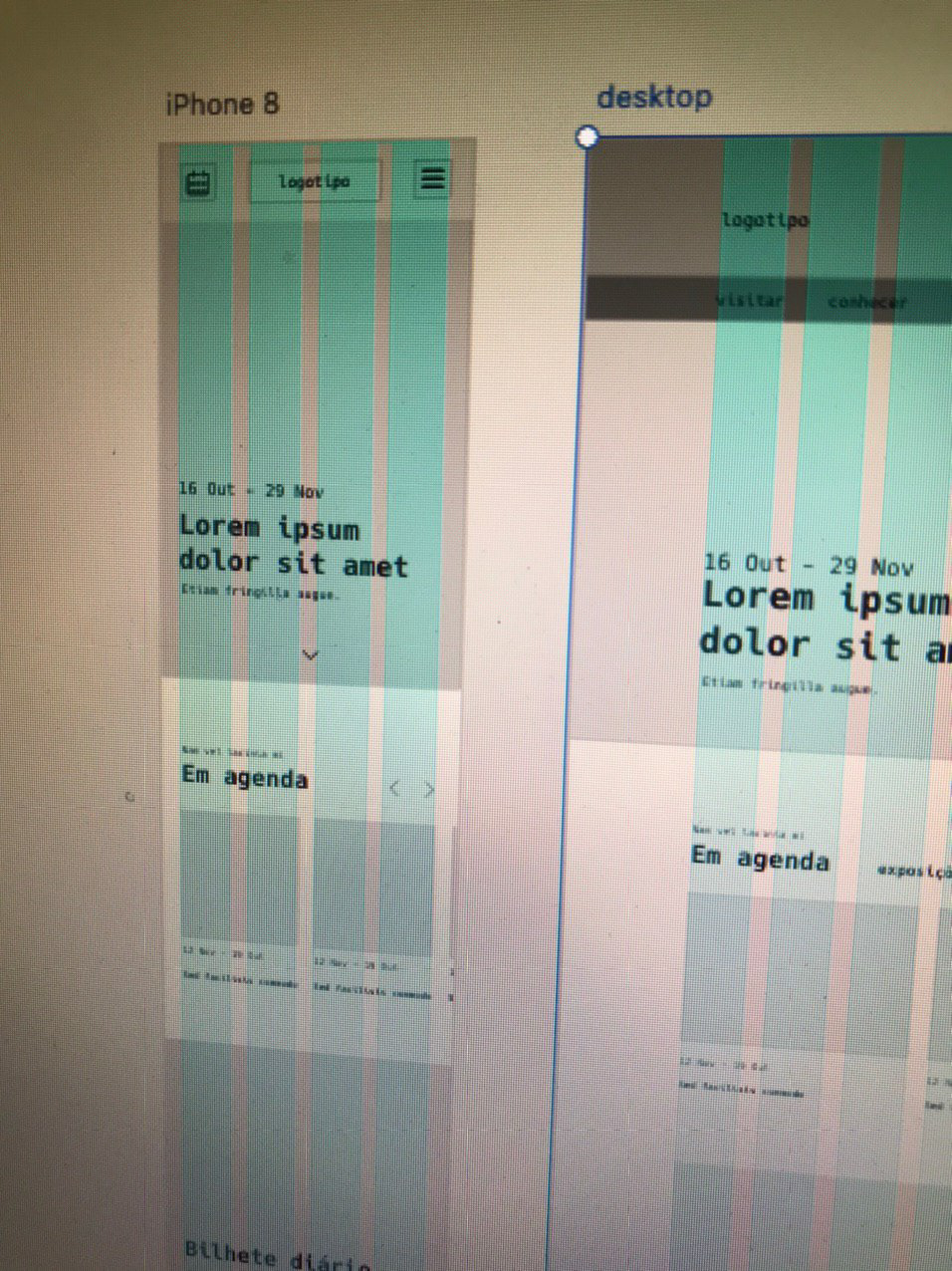 I learned
the value of pa
per wireframes and testing them. This way we could improve the flow and realize which things we should change in the step-by-step.
​​​​​​​
We proposed a merge of the current Fundação Oriente's website and the museum, resulting in a frontpage user-centered with the most relevant information being shown first and a more updated visual look.